EAGLE LAKE MARINE
68777 AVE A, EDWARDSBURG, MI 49112
269-699-5103
HOURS: MONDAY - FRIDAY 8:30-5:00 SATURDAY 8:30-1:00
Special Promotions
We help you take advantage of our manufactures special deals by listing them on this page. We support or manufactures and honor most specials. Check out the great deals below for more details and contact us to learn more.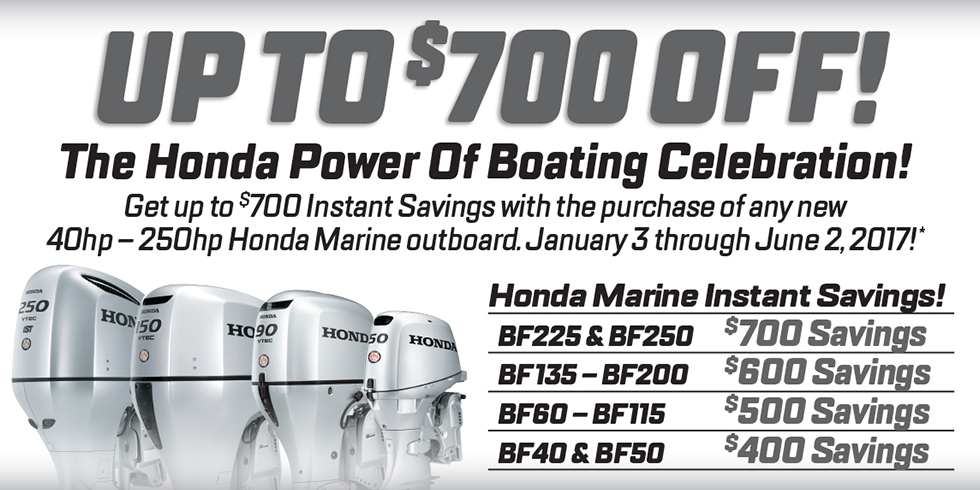 VISA CARD GIVE-A-WAY
We will be signing people up for our Give-A-Way until our Open House in March of 2017. Stay tuned for more details on our Open House. Winner will be drawn at our open house. Need not be present to win. Winner will be required to come into our location to pick up prize.